4 Workplace Trends to Watch in 2019
The Workplace is changing exponentially as it must keep up with social and technological trends that the workforce expects in both their personal and work lives.  Here are four major trends that will drive change in our market in 2019.
Mobility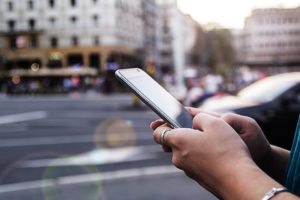 (Sub Categories – Engagement and Collaboration) In the United States alone, there are 40 million people who work outside of their corporate assigned spaces, leaving their offices occupied only 30 to 40%.  Therefore, current corporate Resource Booking and IWMS systems only help people find places to work 30 to 40% of the time and manage only 30 to 40% of the places they actually work.
The sole exception to this massive oversight is AgilQuest's Forum workplace booking platform because it allows people to choose places to work both inside their offices, and anywhere else they might work – all from the same interface.  It allows occupiers and facility management to address the 60% to 70% excess capacity in a new and productive way by publishing and inviting customers, partners, and other members of their corporate ecosystem to work inside their space.  The result is an enhanced engagement of the workforce and collaboration across the physical boundaries we call buildings.
Sharing Economy
Global competition drives the need for every organization to maximize the productivity of every resource, both human and infrastructure.  People want and need to work in many locations, and infrastructure cannot lay vacant and under-utilized.  It's not feasible to own, either outright or on a long-term basis, unused excess capacity.  The alternative is to acquire, and to offer, infrastructure on an as-needed basis, as close to just-in-time as possible.
For the user, they only pay for what they use, allowing them to afford a much better asset than if they had to own or lease it for a long term.  For the provider, they can generate a much higher fee per unit.  In the case of real estate, if the long-term lease is $X per sq. ft. for a 10-year lease, the fee per month is $5X, and a much higher multiple by the day or hour.  AgilQuest's Forum platform was designed and built from the ground up to address the sharing economy reality and is the only platform in the marketplace to do so.
Internet of Things
Everything must communicate, and so everything must be connected.  But it's not just "things."  Integrations between assets, people, systems and applications become the fabric necessary for enhanced productivity, profitability, sustainability, safety, security, and hospitality.  Easy and useful API's that are able to be measured and managed are necessary to survive and thrive in this interconnected world.
Other than AgilQuest's Forum, every other system in this market constrains its view of integrations to those assets and systems "inside" their current operating sphere.  Corporate applications focus on the integration of corporately-owned "things," Landlord applications focus on the integration of their amenities and "things."  Forum is the only platform designed to integrate, communicate and connect people, assets, and things across the organization and physical boundaries.
Big Data
Mobility, the Sharing Economy and IoT create massive amounts of new data that wasn't even a consideration in the past, and if considered, was completely inaccessible and therefore dismissed.  For instance, if people work outside of the office 60% to 70% of the time, how much does that cost the company in unused excess capacity, plus the fees incurred for use of spaces, facilities, services, and equipment outside of their facilities?  Excess internal capacity is a "sunk cost" and therefore considered "free" by most people.   Data about external use items are buried in Time & Expense reports and thus invisible.
The system that measures and manages internal asset utilization should also measure and manage external asset utilization.  It should connect all the internal system such as security, communications, signage, support, etc., with all the external systems such as air, car, room, board, amenities, etc. so that the data from every source can be collected, drive predictions, and prescribe actions.   AgilQuest's Forum is such a platform.
Learn More About Forum