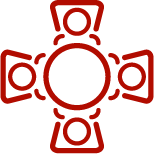 Easily Create & Manage Conference Room Reservations
Search for the perfect meeting room with just the right amenities, location, and the right people.
Increase Collaboration
& Productivity
Reserve the right conference room for your team, use platforms you already know, and run seamless meetings.
Manage Reservations
from Anywhere
Find, book, and manage your conference room reservations in the office, at home, or on the road with your mobile app.