A software that delivers space utilization analytics to answer your most pressing office space questions so you can support an efficient and dynamic workforce with an optimized workplace.
Tango Reserve by AgilQuest, our cloud-based workplace management software, delivers the analytics to know how much space you're using and, more importantly, how much you're not using. Knowing how much office space you have and where it is allocated isn't enough.

Reserve's Space Utilization and Presence Analytics engine gives organizations accurate, reliable answers to their top occupancy and utilization questions. Past, present, and future data gathered from transactions in the workplace management platform provide immediate access to information needed to support strategic business and workplace decisions.
Understand How Your People Are Using Your Office
Learn about your space and your people, what works best for them, and what space goes unused.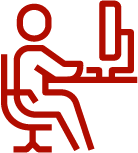 Give Employees the Space
They Need
Know which space and assets are best for supporting your employees' workplace experience.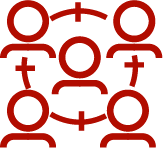 See How Your Office Supports
Your Workforce
Use Reserve's analytics to answer the important questions needed to support your employees' productivity.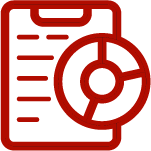 Use Analytics to Get Creative with Space You Already Have
Understand, optimize, recreate, and enjoy your office space.
Understand How Your People Are Using Your Office
See when people are in the office, what conference rooms are used most often, what workspaces are under or overused, learn how you can optimize your office, and more with Reserve Analytics.
Overview
Space Utilization
Meeting Density
Asset Usage
Workspace Check-ins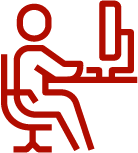 Give Employees the Space They Need
Understand the way your employees are using your space so you can make informed decisions about what is working and what you still need.
For the most accurate data, encourage check-ins by making it easy with presence-based notifications, QR code scans, and digital signage like a Lobby Kiosk as soon as they walk in the building.
Understanding how your office runs and what kind of space you actually need could lead you to a 30% reduction in real estate costs.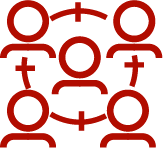 See How Your Office Supports Your Workforce
Space Utilization Analytics answer your short- and long-term decisions regarding your workplace and how it can best support your workforce.
With a number of customizable dashboards and exportable reports, space and occupancy planners, real estate executives, workplace managers, and even landlords and property managers have all the information they need to answer questions like:
Use Analytics to Get Creative with Space You Already Have
Change up the layout. Use the space you have before spending more money on unnecessary real estate.
You have the data and the resources to redesign your space to fit your employees' needs. Which spaces are used more often and why? Get rid of the unused, unwanted spaces and create more…
Reserve's Space Utilization Analytics arms you with the information you need to create an efficient, productive office and a workplace experience your employees will appreciate.
Space Utilization Studies with Reserve
Whether you're thinking about renovating, planning for a new workplace program, or looking at an upcoming lease renewal or space purchase, you must look at your office space utilization analytics and occupancy data before making any decisions about your space. You may know how much space is assigned or reserved, but do you really know how often your people are coming into the office and actually utilizing the space?  
Tango Reserve by AgilQuest offers a quick and easy Workplace Utilization Study using presence detection technology like access control systems to provide you with the utilization and presence data you need.
Workplace Utilization Studies come in two flavors: Start with People Presence/Occupancy reports, then expand to Asset/Workspace Utilization, if desired.
Leverage our true, multi-tenant SaaS platform without expensive sensors or manual surveys
Connect to and leverage technologies that you've already deployed, like your access control system, to detect "presence events" and actual use.
Getting Back to the Workplace