Hybrid Workplace: What is Hybrid Work & What Value Does it Bring?
Hybrid workplaces

are all the talk and the value this flexible workplace practice provides to organizations and their workforce explains why it's so popular.
The hybrid workplace itself isn't a new, pandemic invention. The flexible mix of in-office and remote work has played a part in people's workplace situations for years now. But the pandemic did prove how flexible and beneficial a hybrid workplace can be for many employees and organizations.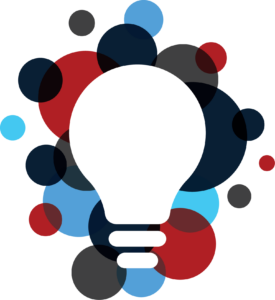 Employees can better balance work and life, working where and when they are feeling their best, and most productive
81%

of hybrid employees reported high engagement and 77% reported increased productivity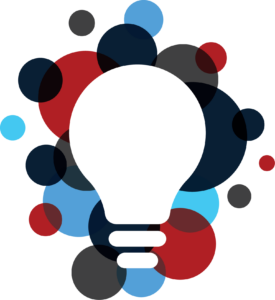 Organizations can attract and retain top talent by offering flexibility while saving millions on real estate
The

2

nd

highest driver of employee turnover is employees' needs being unmet
So, what is hybrid work? What value can it bring to your organization? And how do you create, implement, communicate, support, measure, and optimize your hybrid workplace?
TABLE OF CONTENTS
What is a Hybrid Workplace?
A hybrid workplace is a flexible workplace practice that empowers employees to work where and when they want, usually by balancing their time between office work and remote work.
Hybrid workplaces give employees the freedom to choose the best places to work, whether that's heads-down, quiet work at home, collaborative areas or closed-door offices in the workplace, or a shared location to meet with coworkers and work on team projects.
And organizations implement this type of workplace practice so they can drive choice and flexibility, manage how the workplace and workforce work together, and gather space utilization data to optimize the office and make short- and long-term decisions for the company.
What value does hybrid work bring to an organization and its workforce?
Just because the pandemic forced an immediate need for a more flexible way of working, doesn't mean it wasn't coming our way anyway. Slowly, but surely, flexible offices in the US were increasing, at 5% in 2019 and set to reach 30% by 2030.
But then March 2020 slapped us in the face and, ready or not, everyone shifted to at-home working. Now, with a little less immediacy, we can sit down and think about the future of work, and plan for a post pandemic work life. And we believe that plan includes a hybrid way of working.
The value and benefits of hybrid workplaces affect employees, employers, and the business world as we know it.
Employees can choose more collaborative, creative places to work and be productive
Organizations can see improvements in employee morale & productivity
Workplaces can be better equipped to handle health & safety procedures and guidelines
Implementing a hybrid workplace during the pandemic was a game-changer for this advisory firm
CohnReznick, an Advisory Firm, transitioned to a hybrid way of working when the pandemic hit so they could open the offices for employees that needed a safe space to get their work done. They were able to manage capacity restrictions and contact tracing and support a flexible workforce and hybrid workplace.
Read more about CohnReznick's transition to hybrid here.
How do you get your workforce to adopt a hybrid work model?
You can't have a successful hybrid workplace program if your employees aren't on board. It takes work to get people excited about change, but we have some tips on workforce adoption that we think can help.
The first step is understanding that all employees are different. There's no one way of working. And that's why hybrid, a mix of all employee types and workplace strategies and models, seems like the best option.
Knowing that each worker is different and understanding that that impacts the way your workplace runs, your next move is to make your employees a part of the process.
Get employee suggestions and feedback. Send out return to work and hybrid workplace surveys to learn what employees want and need. If you skip this step you may end up with a workplace program that doesn't work for your workforce.
Take the feedback and build a hybrid workplace that brings together the needs of the employee and the needs of the company.
Finally, just because it is built doesn't mean the work is over. Continue to send surveys to employees and gather feedback that you can use to optimize and improve your hybrid workplace.
Everything is constantly evolving. It's important to evolve with it and make changes as you go.
How do you implement a hybrid workplace?
With your employee suggestions and feedback and the understanding that a type of hybrid workplace is what your company could benefit from, it's time to build. We've found there are four steps involved in creating and implementing your hybrid workplace.

Step one: Pull together a team of Champions to be in the hybrid discussions, understand the new processes, and help advocate for the change.
Step two: Understand the different hybrid models you can adopt and choose the one that best fits your workforce. Should you implement a 3-2 method where you are in the office 3 days and remote 2 days?
Step three: Consider the 3 hybrid strategies you can follow and decide which one you should implement in your workplace. Should a certain hybrid model be implemented by department or company-location?
Step four: Implement a workplace management software to make managing your hybrid workplace a breeze. Employees can use this intuitive software to secure the workspaces, rooms, and resources they need easily. And you can manage these resources plus gather important space utilization data to understand your hybrid workplace.
How do you manage a hybrid workplace?
Alright, you are doing great so far. You've got your employees on board, and you understand what kind of hybrid model and strategy would work best for your workplace, but the next step is understanding the different strategies your workplace can adopt.
Your workplace can be managed by an assortment of workplace strategies. You can have some areas dedicated to traditional assigned seats. You can pick up an office hoteling or hot desking program for your flex workers. And of course, you'll want to manage your meeting rooms all within the same platform so your employees can easily secure a room when necessary.
Dedicated, assigned seating means certain employees have their own assigned workspace. In the traditional workplace, it meant a 1 to 1 worker to desk ratio, but nowadays it could include assigned seating in shifts/staggered schedules or could include only a portion of your workforce.
Office hoteling is a flexible workplace practice that allows employees to use a reservation system to find and claim a workspace or resources, on-demand and for a specified period of time, to fit their working needs. In a hybrid workplace, it is often used alongside, or as an alternative to traditional dedicated seating.
Hot desking is a flexible workplace practice that keeps offices, conference rooms, etc., open for employees to use when it suits them best. This practice makes it easy for employees to find a desk in the spur of a moment or grab a workspace near their teammates so they can collaborate quickly.
Neighborhood/Ratio Seating
Enables people from single or multiple departments to select their own seat in a pre-defined area. For example, enables a pool of 50 people to sit in a flexible area of 25 seats.
Network of Space
Leverages external space sources such as coworking, building amenity space for overflow, or to offer decentralized working locations.
How do you support a hybrid workplace?
It takes more than planning and implementing a hybrid workplace to have success. You have to know how to support it and ensure you are continuing to monitor and improve the workplace and workforce's experience.
This requires you to focus on 4 areas to support your hybrid workplace: Workforce, Office Space, Technology, & Company Culture.
Workforce – It's all about communication, trust, and extra attention for your middle management.
From beginning on, you need to COMMUNICATE every plan, decision, and change. Be 100% transparent within your organization. With transparency, there is no room for uncertainty which means happier employees.
You need to TRUST that your employees are productive from wherever they are. It's time to get rid of the "butts in seats" mentality and instead look at the work that is getting done and know your employees are working their best because you've offered choice & flexibility.
52%

of employers believe productivity has improved since working from home, so TRUST that your employees know what is best for them
Understand MIDDLE MANAGEMENT will likely be the most affected by all these changes. Employees will look to their managers with any questions or concerns they may have, so make sure those managers know what is up. Include them in plans and discussions and make sure they understand their new roles and responsibilities.
Office Space – The purpose of the office is changing. People want to have a place they go to for collaboration, client meetings, and easy access to equipment and technology. Start thinking of new ways you can spruce up the office to provide a collaborative hub where your employees want to work.
Technology – Make in-office and remote work interchangeable. Employees should be equipped to do work at home, in the office, or anywhere. Create a list of technology needs for employees and the workplace that includes anything from headphones for at home, to a VPN to work from anywhere, to adding smart technology to the workplace to create a touchless environment.
Culture – Last, but seriously not least, start thinking about your digital-first culture. The pandemic has made much of the workforce stress over health, uncertainties, and feelings of isolation. It's important to find ways to create a digital-first culture and make employees feel like they are a part of a team AND a part of your organization's bigger purpose.
How do you measure your hybrid workplace efforts?
With your hybrid plan in place, your workforce on board, and your workplace management software at work, you can see how your workforce and workplace are doing. Your software will answer questions like,
how your office space is being used,

if you have the right variety of spaces,

the spaces that are most and least popular,
which employees work best in-office vs hybrid, 

how your conference rooms are used and whether you need more or less, 

and overall space utilization to help make long-term decisions.
With this information, you can decide if your different workspaces are benefitting your workforce and the right employees are paired with the right working method, whether it's hybrid or traditional.
You can make sure your workplace is being utilized appropriately or see what needs to be changed to optimize it better. Or even decide whether it's time to downgrade or upgrade your space all together.
More on the Hybrid Workplace
You can find more supporting resources around the hybrid workplace here. Check out the articles below and download our free guide to the post-COVID, hybrid workplace to take with you.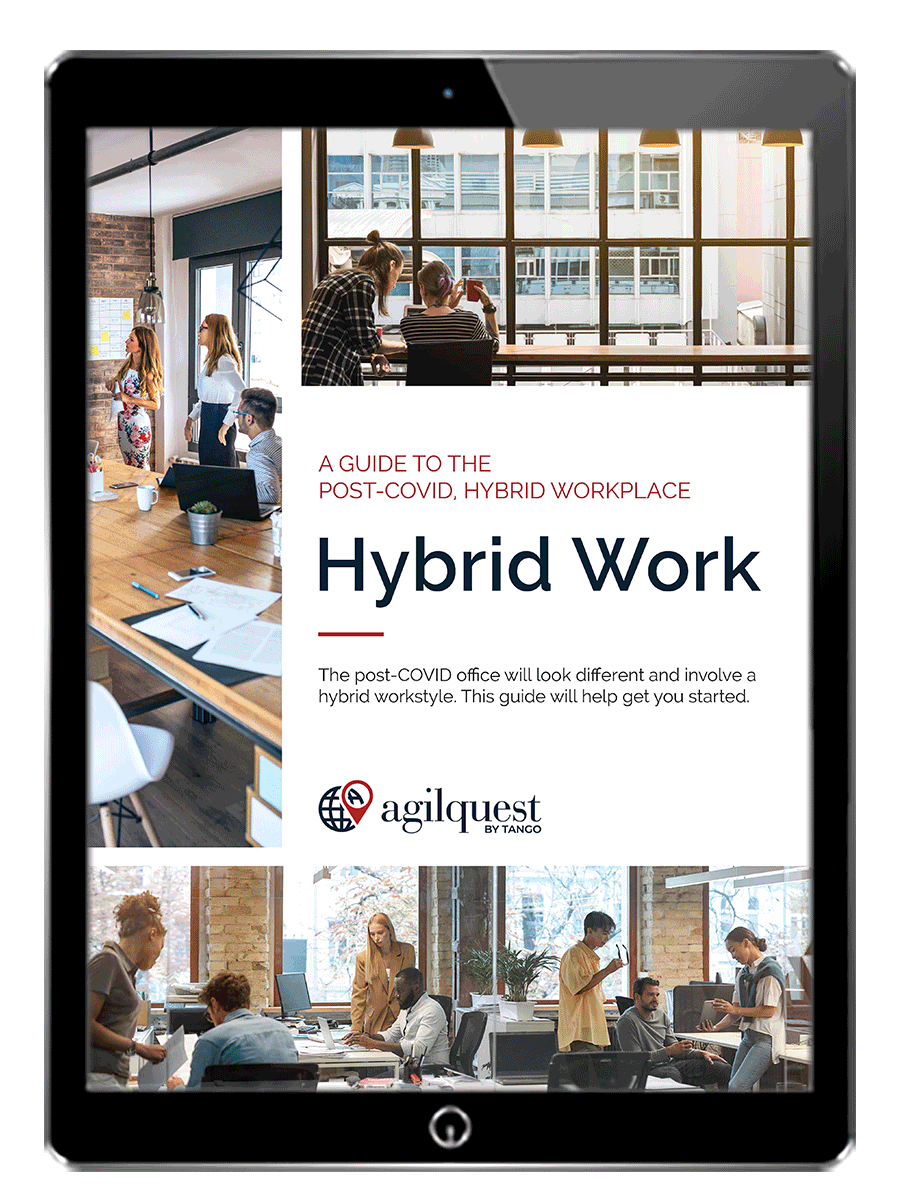 Download guide to the Post-COVID, Hybrid Workplace to take with you!
In this guide, we cover how to create, support, and manage your hybrid workplace and so much more. Be the expert in all things hybrid, download this free guide to take with you.