AgilQuest offers workplace management products and solutions to keep your employees confident and productive and your workplace efficient and optimized. Learn more about our easy-to-use, dynamic product below.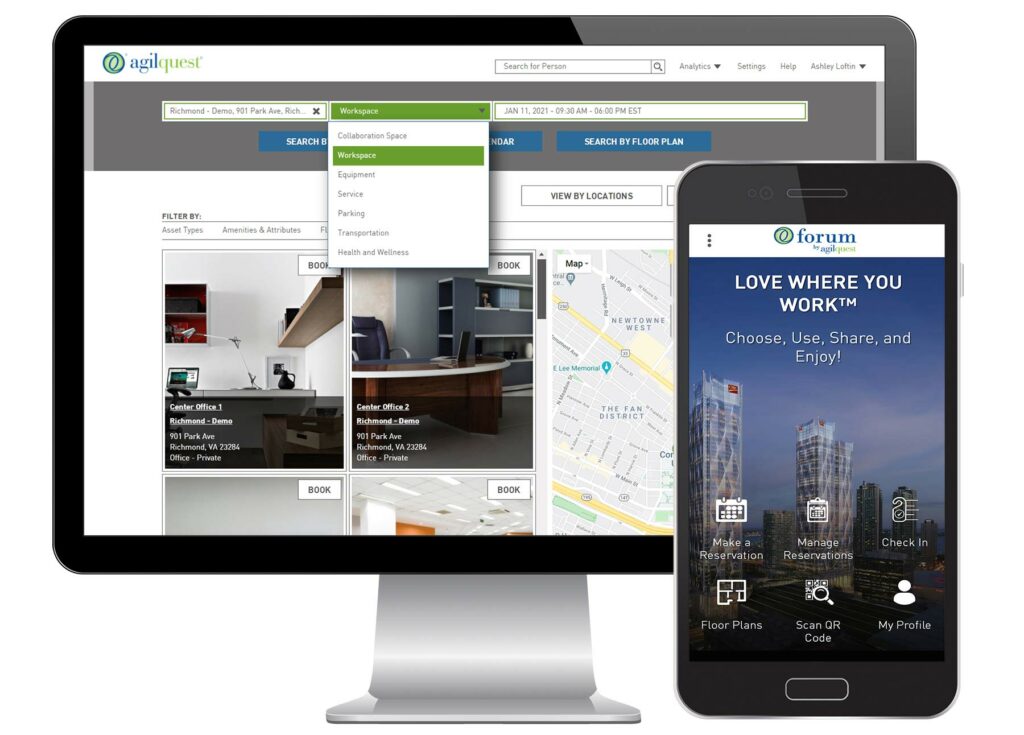 Workplace Management Software
Keep your workforce and workplace running efficiently with a workplace management software that makes it easy to access resources and manage reservations, and provides analytics to help you make important data-driven decisions, no matter what size company you are.
Conference Room Scheduling Software
Manage and monitor the use of conference rooms, eliminate double bookings, and encourage team collaboration and productivity, with a software you can access anywhere on any device.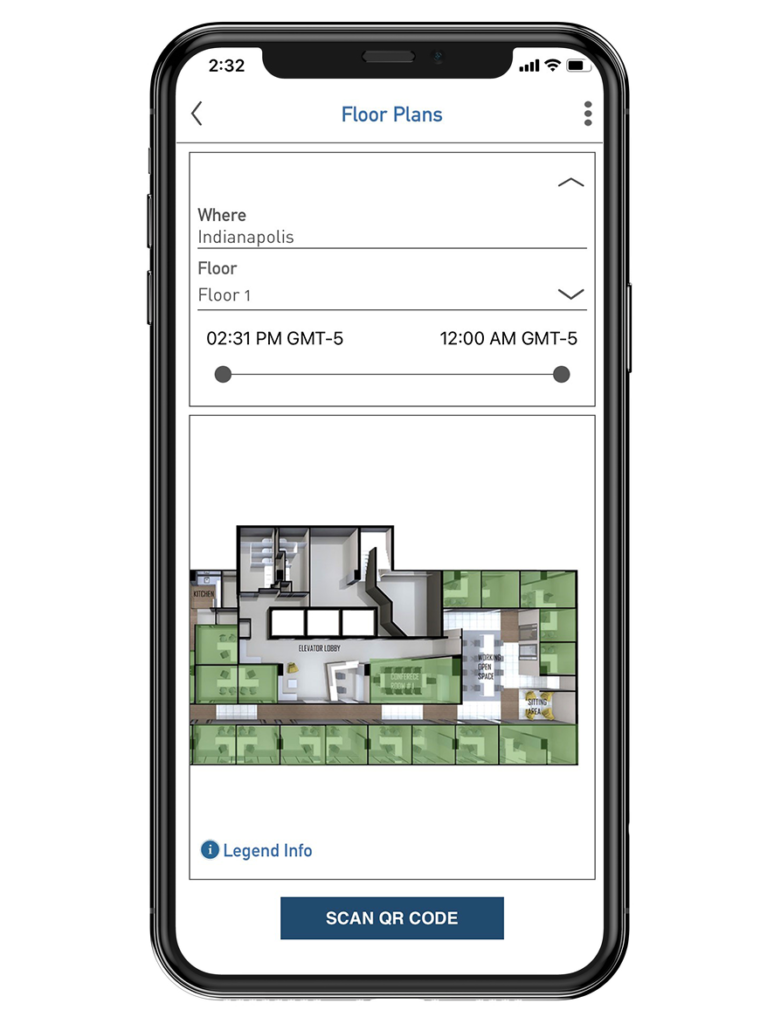 Enable choice and flexibility for your employees, provide safety and touchless options, manage and confirm occupancy, and increase the productivity of your workforce.
Office Space Utilization Analytics
Support your efficient, flexible workplace by understanding how your office runs and answering questions with data-driven insights that will lend to short- and long-term decisions.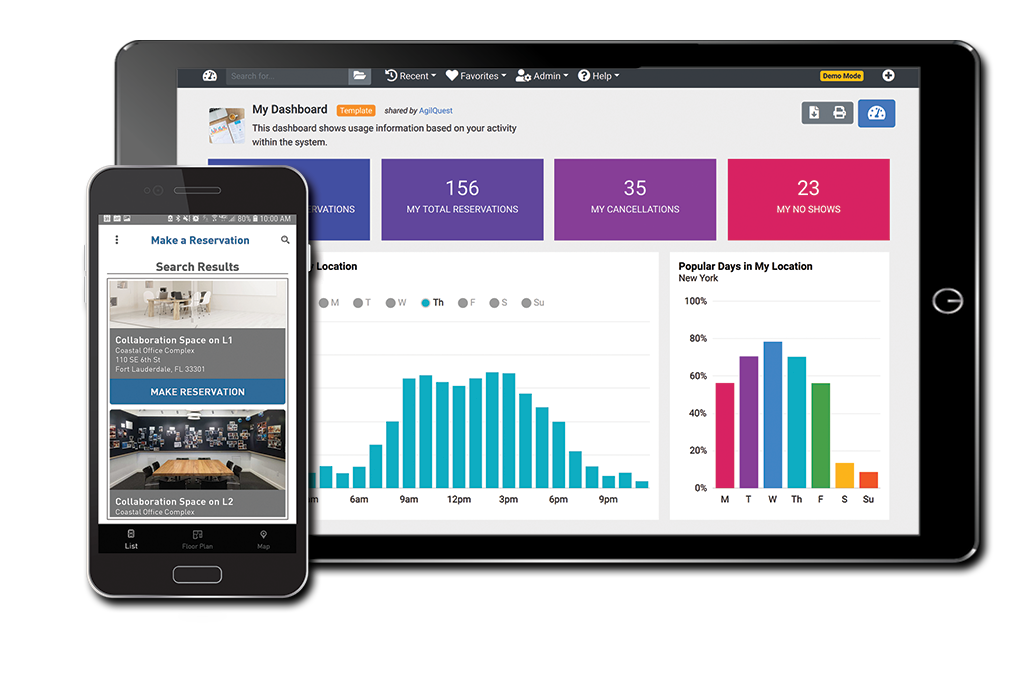 Quickly secure a workspace, see what conference rooms are available with one glance, check-in as soon as you arrive at the office, and more with digital signage for meeting rooms and desk booking.
Reserve workspaces and rooms with calendar apps you already know, get accurate occupancy data with sensors, automate check-in with access control systems, and so much more with a RESTful API.
Let's Talk Workplace Management Software