Cloud-based booking software for workspaces, meeting rooms, and conference rooms
Forum is a SaaS platform where businesses of any size can easily manage meeting rooms, conference rooms, workspaces and other workplace resources for internal scheduling.  Provide freedom and flexibility for your workforce and eliminate double-bookings with this cloud-based room booking tool.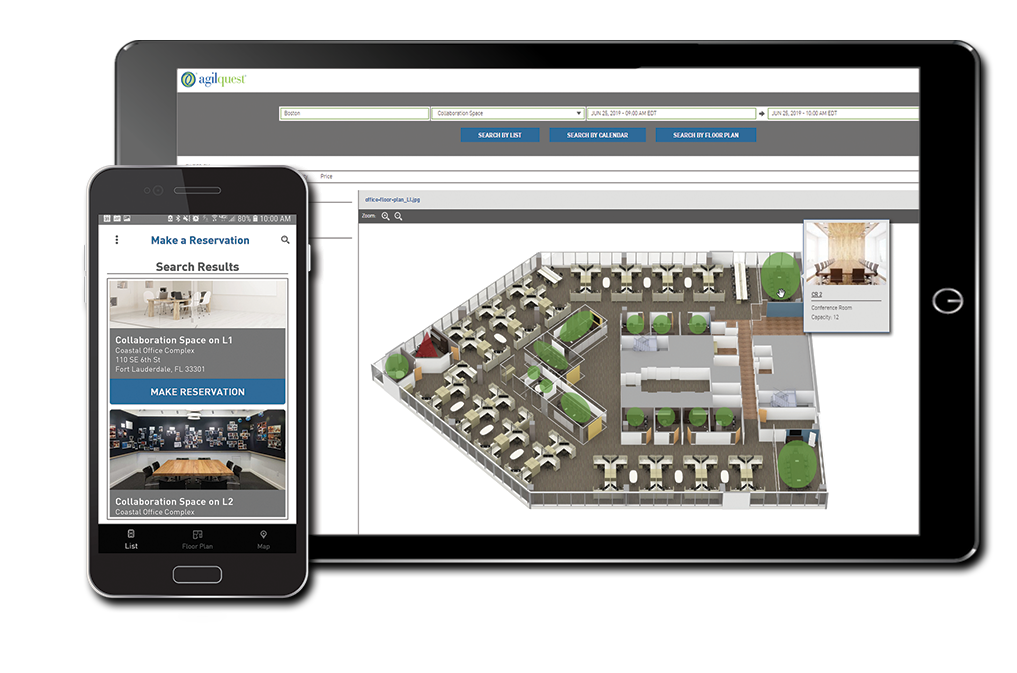 The first to leverage a sharing economy of office space, the Forum extends its functionality to any mobile employee for finding and booking office space wherever they need to work and collaborate. This provides business with an easy-to-implement, low-cost solution for improving workplace efficiency and experience.
Immediate Ease of Use
Requires no training to set up and successfully manage resources
Intuitive Consumer Interface
Comprehensive, image-rich asset information that is responsive and fully functional on any device
Mapping and Wayfinding
Interactive floorplans and integrated Google map views get users where they need to be
Share and Reserve Workplace Resources
Flexible reservation engine optimized for managing resources beyond desks, workspaces and conference rooms.
Exchange Integration
Seamless two-way integration for booking rooms in all Outlook clients, Teams, OWA, and iOS and Android Native Calendar Apps. Learn More
Digital Signage
Interactive, touchscreen meeting room displays make it easy to find and book conference rooms without logging into a web or mobile app. Learn More
Integrated Analytics
A powerful, built-in analytics platform with customizable dashboards and shareable reports
SaaS-based for Easy Implementation
Low implementation costs, rapid deployment, hands-free upgrades, all with no IT presence required
Mobile Apps
Find a desk or meeting room and book it whether in the office, at home or on the road
Bulk Asset and User Creation
Add, modify and archive Locations, Assets, and Users in bulk to decrease setup time.
My Team
Easily see if your team will be in the office, where they will be seated and if they've check in for the day