Flexible Workplace Management: What is it and Why Do You Need It?

Flexible workplaces are proving to be the best arrangement for businesses and employees and managing them has never been easier.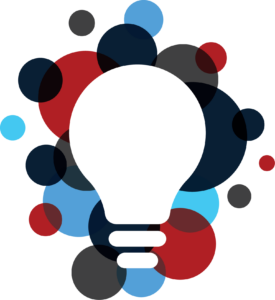 How are companies seeing higher productivity, a growing workforce but not footprint, and a reduction in energy and utility costs?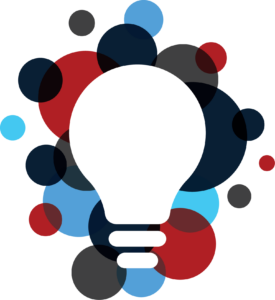 How are employees making it to their doctor appointments, picking their children up from school, and traveling more all while getting their work done?
Flexible workplaces are IN.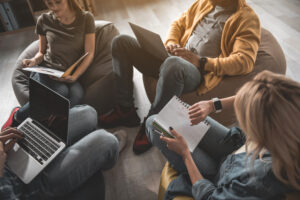 In 2016, Millennials became the largest generation in the workforce and they expect companies to offer flexible benefits and prioritize work/life balance. So, if your company is looking to attract and retain top talent, managing its flexible workplace experience is key.
Still not convinced it's what's best for YOUR company? According to Global Workplace Analytics: 
IBM slashed real estate costs by $50 million.

Many companies, including Best Buy and Dow Chemical, show that teleworkers are 35-40% more productive.

Sun Microsystems saved $68 million a year in real estate costs.
So, what is workplace flexibility? What strategy should you follow? How do you manage and support it? And how do you show both you and your executives that the company's flexible workplace management is working? We'll tell you! Let's dive in. 
TABLE OF CONTENTS
What is a Flexible Workplace?
A flexible workplace means having the option to work when and where it's best suited for you. For instance, 
 the ability to work from home when the cable guy is coming
or the option of a variety of different office spaces and locations where you can do your best work
Companies can create a flexible workplace that's extremely… well… flexible. Whether they want a building full of collaborative spaces, closed-door offices, open seating, and more that employees can claim and reserve each day depending on the environment for which they are looking. Or they want to offer remote work options while still keeping some employees in a traditional, permanent seat setting. It's easy to establish a flexible workplace once you decide just what your company needs.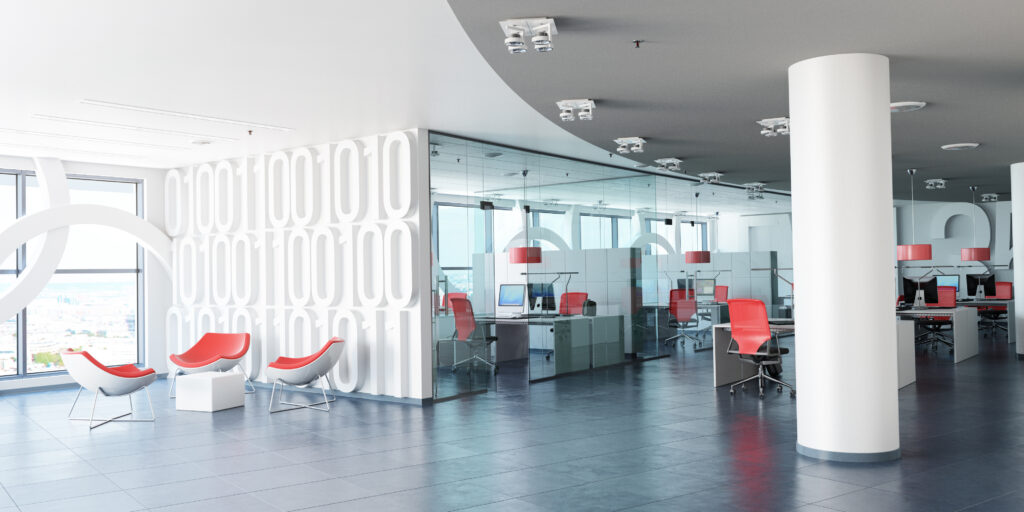 What are the benefits of a Flexible Workplace?
Workplace flexibility is to become the new normal. Although the amount of "flexible" offices in the U.S. is only currently about 5%, it is set to reach 30% by 2030. And employees are benefiting from it. According to a PGI study, implementing a flexible workplace saw a 69% decrease in absenteeism and 82% reduction in stress. The benefits of a flexible workplace reach employees, companies, and the planet.
Employees find they are distracted less and have a better work/life balance.

Employers find and keep top talent and save thousands of dollars a year.

The planet sees a drop in energy, paper, and plastic usage.
How do you manage a Flexible Workplace?
There are strategies and choices to consider for flexible workplace management. Depending on some departments and teams, a flexible workplace isn't the answer. Companies can choose to keep permanent seat management for parts of their organization while the other parts move to Free Address. Free Address workspaces just mean that those workspaces are unassigned. How you manage those unassigned seats is the question you want answered.
Flexible workplace strategies like hoteling, hot desking, telework and coworking are rapidly spreading as organizations seek to reduce expenses, provide better benefits and increase worker happiness and productivity. But what do each of these strategies mean and how can they work best for you? Let's break each one down:


When you think of "hotel," you think reserving a room for an overnight stay. Office hoteling is quite similar. If your company implements a flexible workplace with reservation software, you can use it to reserve the office space you would like to work in the following day, week, or month.

Follow these Office Hoteling Best Practices to implement an efficient, successful program.
Hot desking is very similar to Office Hoteling but think more agile and spontaneous. Less thinking ahead on your reservation and more walking around and deciding which room, desk, collaborative space, etc. is calling you. With software like Forum, you are able to make a reservation ahead of time or you can claim space instantly with features like QR Codes at each desk or room kiosks.

Follow these Hot Desking Best Practices to create a flexible, productive workplace program.
Shared desk management is just how it sounds… sharing a desk. If one employee works Mondays and Tuesdays in the office and another works the last half of the week, having them permanently assigned to the same desk works because they never overlap. Or if you have employees working shift work, morning and night, they, too, can share a desk. 

Touchdown Space
Touchdown space means workspaces that are unassigned that you can "touch" (put your stuff down) to claim. To make those spaces work efficiently in a flexible workplace, giving them QR Codes or kiosks that show a green light for available and red light for unavailable provide employees the chance to sit down for some quick work.


Remote Work/Telework
Remote work or telework (telecommuting) means employees work from home or out of the office. It doesn't necessarily mean every day. So having available touchdown spaces or reservable free address space for the days those employees want to work in the office is ideal. 
Coworking
Coworking is when someone works from a facility that offers private offices, public/collaborative spaces, and/or open offices. Coworking spaces are great for remote employees, freelancers, and entrepreneurs. Some employees may use a coworking location because they are not in the same city as the office building but will want the option and availability of workspaces when they are in town. 
How do you support a Flexible Workplace?
With all of those strategies in mind, you need to know what your company and your employees need in order to make the best workplace decision. Choosing the perfect mix of flex spaces for your office and the room reservation software needed, communicating the change, and ensuring managers and employees are working most effectively and efficiently are all part of supporting workplace flexibility.
And then making sure the flexible workplace initiatives are working is the next big step.
How do you measure your Flexible Workplace efforts?
If you want to see just how well your efforts are working you need to make sure you are tracking it from the beginning. With a reservation software in place, you can see:
how your office space is being used,
if you have the right kind and amount of office spaces,

the spaces that are most and least popular,
which employees work mostly in the office vs. remote, 

how many conference rooms you need, 

and whether you need more office space to support growth.
Then use that information to increase or decrease certain spaces, consider different working arrangements for specific employees, and bring the findings to top executives to show off the great work!
Flexible Workplace Management – What Now?
Flexible workplaces are just gathering steam but will grow rapidly in the near future. When implementing and managing your flexible workplace it is important to communicate the change throughout the company, know how to support it, and understand what your team and company need to succeed.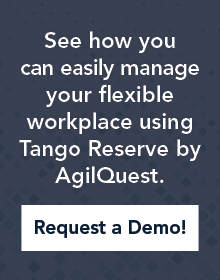 When your flexible workplace is in full swing, you'll want to continue to measure and evaluate what is working and tweak what needs to be fixed. Make sure to gather feedback from employees and executives on what they like and what they think could improve. Use the analytics and insights gained through your workplace reservation software to track your initiatives, back your changes, and further learn what can be improved. 
Creating a flexible work environment is an ongoing process but one that will benefit your company for years to come. And AgilQuest can help. If you want to talk with us about your flexible workplace management, we'd be happy to get on a call with you. 
Learn more about AgilQuest's solutions: